When I saw just about everyone in my Chinese class giving my professor these scrumptious looking round pastries, I knew something was up. Next thing I knew, I was at
Kee Wah Bakery
elbowing and shouldering through all the perennial pandemonium for these little, pricey pies
It was the Mid-Autumn Festival aka Moon Festival this weekend and it was just a couple of hours 'till the full moon. The disarray for these treats reminded me of the every-man-for-himself scramble for
Pan Caliente
(fresh Mexican bread) when its barely coming out of the oven at all those bakeries. I can see why though...
I wasn't able to get the more traditional, symbolic ones with the moon's--I mean egg yolks--inside them (the more moons inside, the pricier they get!). My moon-less ONE set me back +$7!, but it was absolutely worth it.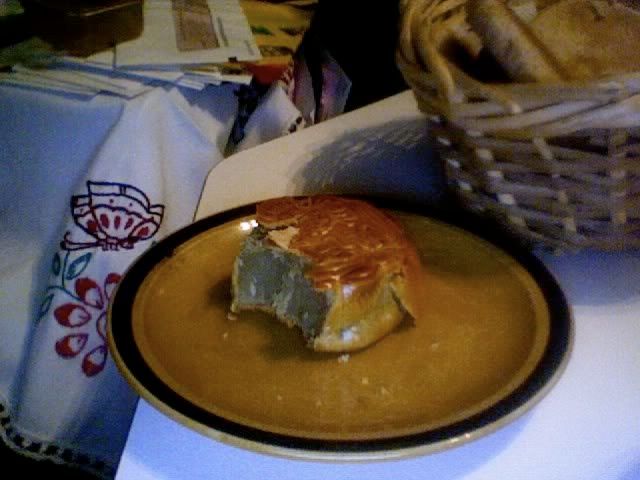 (breaking my no-photo policy because this is one of the best things i've put in my mouth....and because I ate it at my house, where my only digital camera--my macbook--is available)
The lightly sweetened White Lotus seed paste inside reminded of a
Masapan
, those infamous Mexican peanut candies, but not as brittle and a lot more dense and moist.
In fact, i'm getting up really early tomorrow hoping that they have some more of these things at a reduced price (like Halloween Candy after Halloween?). One could hope...
Kee Wah Bakery
729 West Garvey Avenue
Monterey Park, CA 91754
626.281.2680