"Oi! Oi! Oi!...East L.A Drunk Punks!"
Growing in up in the East L.A Punk scene will always be a part of me. Tight pants, being buzzed in a many backyard gigs with a halfway-gone 40 oz, ready for another swig--were my early teen years in a nutshell.
Most of the "O.G homiez" disappeared via having kids, overindulgence's to
tweak
or just plain "grew out it"...for those that look back and say punk was "only a phase".
There are only a rare few who practiced the punk life style responsively and are still alive to tell the tale...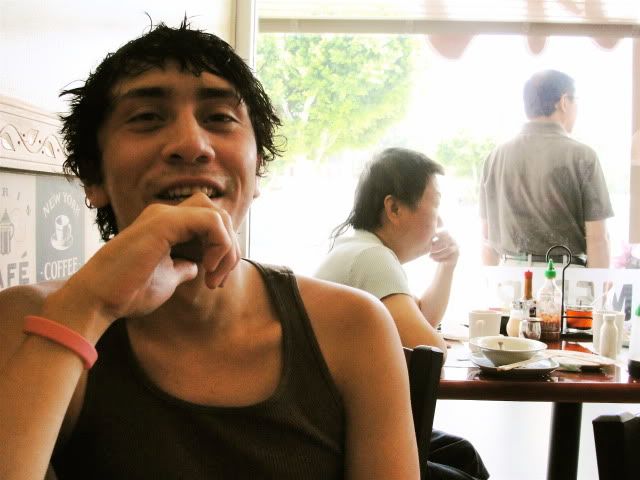 The homie
Josh Hernandez
is one of those few dudes. Around since the Fall of 2002 when I was first introduced to the scene. Actually, responsible for my first ever sip: two full
King Cobra 40'oz
on a Tuesday (school night!) afternoon and a hungover-as-hell Wednesday morning. At a time, a fellow band mate and now, a close endeavored friend. Broken bottles,
Boot Parties
and tear gas...we've certainly survived through a lot together.
All my old friends know I do
something with food
, and still, to this day, trip out in my appearance on
Bizarre Foods
. Randomly going up to me asking "when are you going to cook me some fooood?!"
Thus, Josh bringing me to this new place across the street from his swim teaching gig he got,
Delicious Food Corner
, where he swore--had the "bomb'est"
Sweet & Sour Pork
ever, his favorite. A little befuddled at first due to the absence of that Americanized Chinese bright red sauce that's usual in most East L.A steam tray
Chinese Food
places, he was relieved when I told him...relax! This is how it is SUPPOSED to be.
No wonder he loved this place, the plate came out like a
Hungry Man
meal and had quite a friendly cost for someone who would rather buy more beer and eat chips rather than pay for a full meal. Generous with thick slices of balanced-sweet, tinged Pork loin, garlicky
Ong Choy
and two craftily medium fried, runny eggs on top of chewy steamed rice...no wonder!
The place was quite sprawling with regulars with a line out the door. Inside, people munched on snow-white crust-less, halved sandwiches stuffed with Macau-style Pork Chops and fried spicy-salted Chicken Wings; the place served Hong Kong Style snacks out of absolute nowhere!
Curry with Fried Fish Balls
snapped at the bite and was drowned in that rich, broth based Chinese Curry sauce--intensive in the infamous
Five Spice
aromatics.
This time around we banged mugs not of cold, frosty brew but hot, steamy tea...cheers!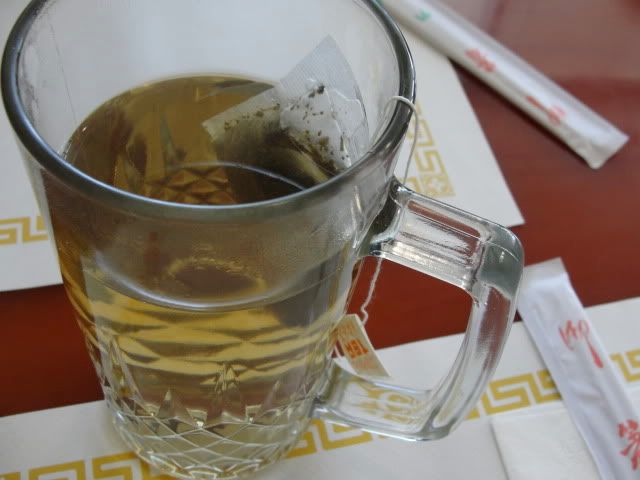 Delicious Food Corner
2327 S. Garfield Ave.
Monterey Park, CA
(323) 726-0788
Closed Mondays daawg
91754