After grazing around endlessly, anxiously for the last 2 months, feeling like I was just 'wasting my youth', I decided to finally "take advantage of 'still being young' and 'seeing the rest of the world'" (like so many have urged me to do before)
And since my brother has been residing in Buenos Aires, Argentina, (not to mention the whole 'backpacking Europe' thing being so stale), I decided to seize the opportunity.
Boy, am i so glad I did...
My fragile, little mind was becoming brainwashed by everything I had been fearfully reading lately:
Omnivore's Dilemma, Fast Food Nation
and countless different kinds of RAW food propaganda. And I had been agonizingly giving in--"eating food, mostly plants, not too much"(Pollan), trying to eat completely RAW (don't know why or how I did that) & cut white sugar and flour from my diet--I was becoming into my worst nightmare, some sort of health-food fascist.
Then I came to Buenos Aires and ate...
beef: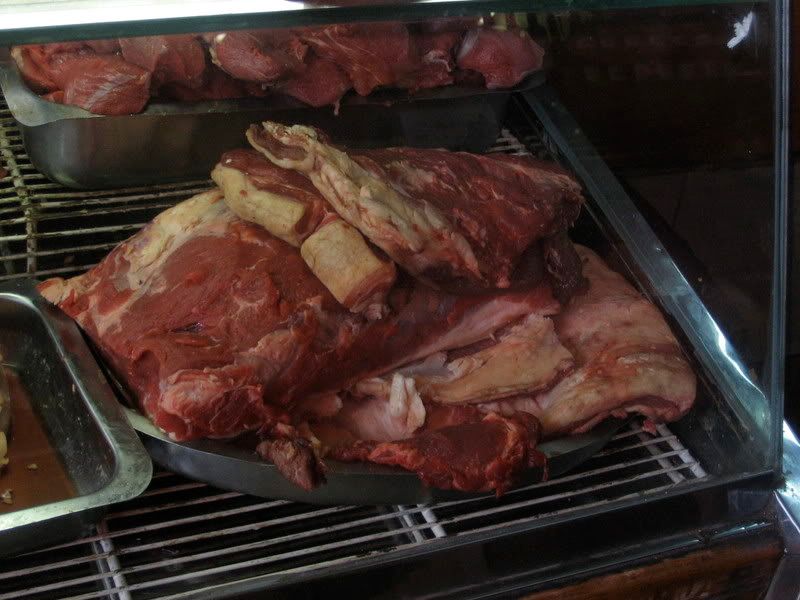 type>
sugar:
type>
carbs:
type>
and everything else in between:
type>
this was every single day, twice a day
...everything that has been madly preached to avoid (at least in the states) to not to ingest.
And I feel just fine...
It's absolutely mind-boggling to see just how different stuff is compared is to the "jjan-kie" united states. (yankies is what they call americans overthere)
I'm still trying to adjust to not starting to party until 3AM 'till sunrise, EVERYDAY!
(if anyone wants the specifics on any of the pictures, please let me know)