Food events are truly something to treasure, chef's and restaurants willing to put everything aside to come together for one huge convivial cause, moreover, a chance to sample each others designed nourishment all in one place.
I determinedly look forward to each and every one that happens, trying my hardest to somehow make it, one way or another.
These are really the only places where I get to finally sample all those $$$ places that I only read about.
Usually, a really good cause is the set beneficiary of such events, as is the case with Thursday Night's session of Planned Parenthood's Food Fare. Occupying the whole Santa Monica Civic Center, it was a full house--both ways--shoulder to shoulder with people and dish to drink with booths.
After a two hour also-crammed bus ride across town, it was time to appreciate. I make it a point to try to savor every single thing that is offered, and tonight was no exception.
Good to see that so many people are active and passionate about this subject, yes, that includes
Pink's
Hot dogs.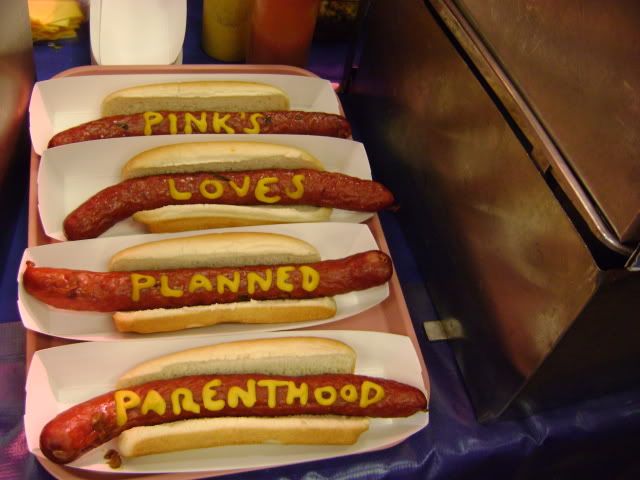 No three hour line in site and just about everyone walking around with a huge piled hot dog, this was one of the more popular booth's. I haven't had this since I was a kid, this time I liked that signature snap.
Made my way clockwise through both of the hall and the arena, here are just some of my highlights.
Gonpachi
was the first booth.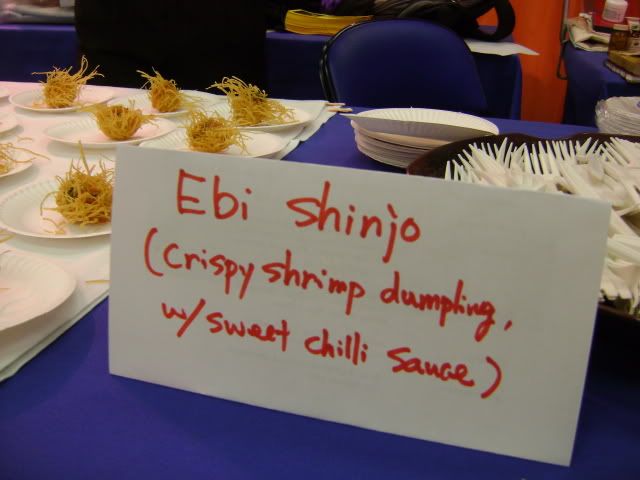 Been wanting to try their handmade Soba since the longest but this will hold me over, I arrived right when the guy came with the tray of the stuff.
Ebi Shinjo
, freshly fried shrimp dumpling. Golden crispy exterior and fresh seafood taste molten interior, mmmm.
Anisette Brasserie
was right next to them with the friendly Alain Giraud handing out these babies.
Thinking of only 'tasting it' with one bite since I knew it was going do a number to my satiety level, I kept on nibbling and nibbling until it was all gone, like an ethereal lipid realm I've never encountered before. Each bite exuded chewy melted butter and crisp, flaky crust. "The butter is imported from Brittany"....awh, that explains it.
Cafe Surfas
, another highly anticipated destination didn't disappoint also. Adding a nice counter lightness to the stuff of much booth's to come.
Fresh greens doused with a chocolate pepper Vinaigrette and bits of Taleggio cheese...unexpected but worked.
Katsuya
was another one in my list.
This was their take on the all-mighty
Spicy Tuna Roll
. Super smooth Avocado cream, Crispy Rice particles, and Soy Sauce syringe in tact. They came through with their high end [expensive] Sushi reputation that I've heard so much about.
Lemonade
on Beverly took the light gourmet route. Each combination carefully thought out and tasty.
Spaghetti Squash, Farro and Pomegranate Vinaigrette
Roasted Cauliflower, Golden Raisins, Almonds and Curry Vinaigrette
Roasted Beet's, Pickled Onion and Hazelnut Vinaigrette
Nearing Passover, there were quite the amount of Jewish delectables to be had.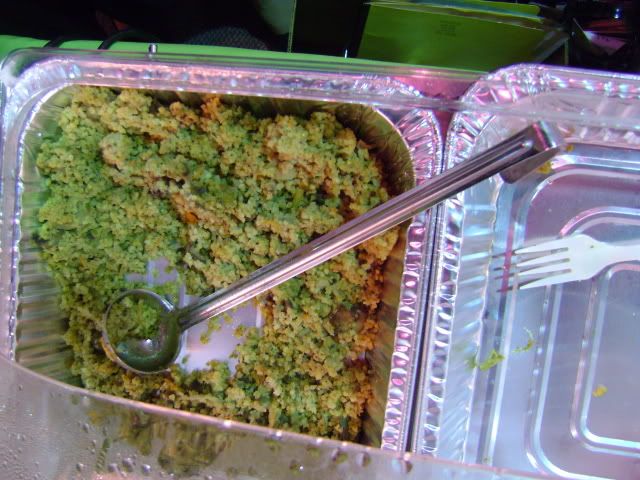 This was some
Mushroom, Millet, Chicken Liver
dish from
C'est Si Bon Catering
.
This was interesting,
Lots 'a Matzah Munch
by
Penny's Sweet Shoppe
. Toffee, almonds, chocolate on top of Matzah...don't know what it is about that salty and sweet phenomena, opposite flavor spectrums = so good.
Gelato Bar's
generous tiny-scoopful of tutti-frutti and chocolate Sorbetto was my midway palate cleanser.
The dessert to savory booth ratio actually outweighed each other quite noticeably, my sweet tooth was definetely spoiled here.
La Provence Patisserie & Cafe
showcased quite the bounty of elite french sweets. Tarts, Rolls, Cakes, Macaron's...you know, the usual culinary school textbook-perfect pastries.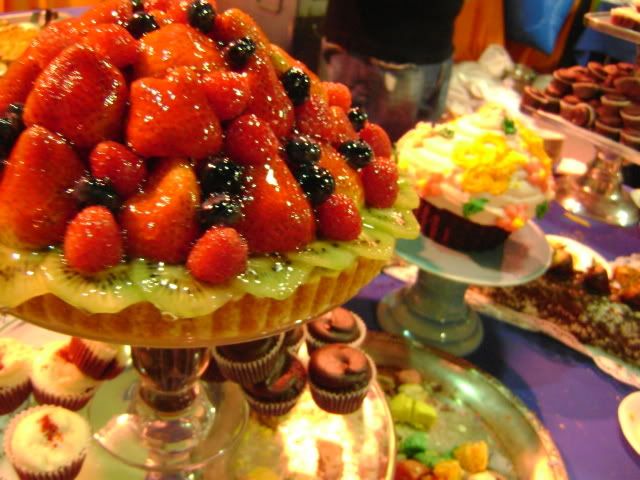 Cafe La Boheme
busted out with this silky Butterscotch Parfait.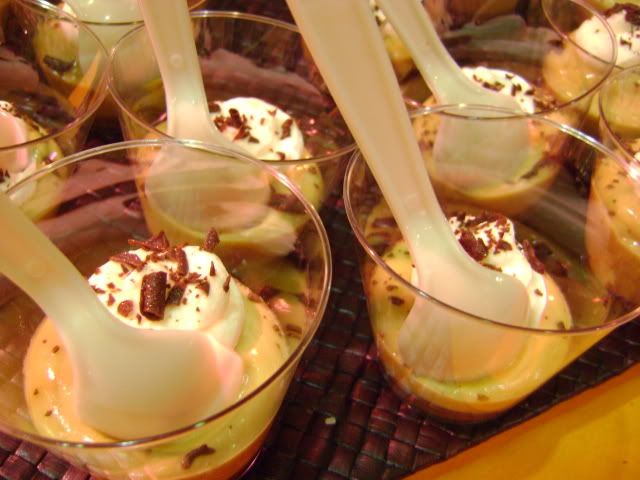 I finally got to try a little of
Akasha
finally too.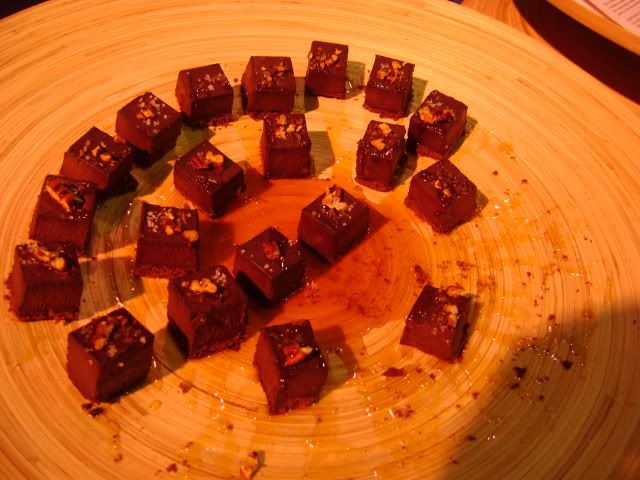 Fleur De Sal Flourless Chocolate Cake
. Salt crystals radically made the signature smooth richness of flourless cakes stand out even more.
I can go on and on...
The event as whole was great: organized, food supply consistent and gastronomically diverse.
I am already looking forward to next year's.